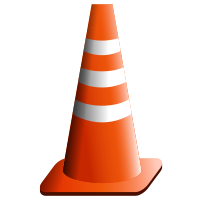 The club website w8wky.org is getting a facelift! This weekend, the website was upgraded to a new "theme" which is how the site's look and feel is defined. Our site was using an old theme that was no longer maintained by the original author. The following changes were made to the site:
Upgraded from the Weaver II theme to Weaver Xtreme. This gives us the following:

Updated look and feel that will be supported in WordPress 5 when that is released
Much better performance and visual appeal on phones and tablets – anything with small screens. Seriously! Try it!
Improved optimization for search engines so people can find information on our site better

Removed a number of obsolete and out-of-date website widgets. Where they were still used, they were replaced with updated functionality. The biggest example of this is the list of recent posts on the front page. The recent posts now have larger images and provide a small excerpt of the body text.
Updated the security plugins to prevent malicious nonsense on the website.
More, minor changes will be made in the coming days as the site look and feel gets tweaked a little to take advance of the new theme. If you run into anything not working on the site, please notify Jason N8JDM or John N8CD.