A group gathered at my QTH last night, June 20th, to help stand up and test the terminated folded dipole SARA is going to be using for Field Day 2021 – and hopefully future Field Days. As mentioned before, I've been working on a design for a terminated folded dipole for a few months that would allow the club to run five radios into a filtering system and talk using one radio. We want to bypass a lot of the problems of trying to orient different bands to avoid interfering. Originally this was going to be a three-legged folded dipole for the noise-cancelling effects but I determined that was unnecessary for Field Day. Javan W8UA did a lot of good antenna modelling work to help work out the best lengths for the legs. Last night, the antenna went up and some tests were performed.
Overall, the antenna seems to work just as we'd hoped. Here are the SWR scans thanks to Jeff W8TB.
[ngg src="galleries" ids="57″ display="basic_imagebrowser"]
As you can see, the SWR across all of the ham bands for Field Day (plus 17m for good measure) is excellent. A T2FD will lose approximately 30% of the output power in the resistors as heat rather than as RF emissions. But the excellent noise profile and lack of inter-station interference should make up for it. Plus, at 100W PEP for Field Day, the difference in output power for US-based contacts is negligible between 100W and ~70W.
The test went well. Thanks to Rick N8NOQ's IC-705, Javan W8UA made some test contacts. We got the mast back down before dark. Aside from needing to do better securing of the spreader bars, the antenna is ready.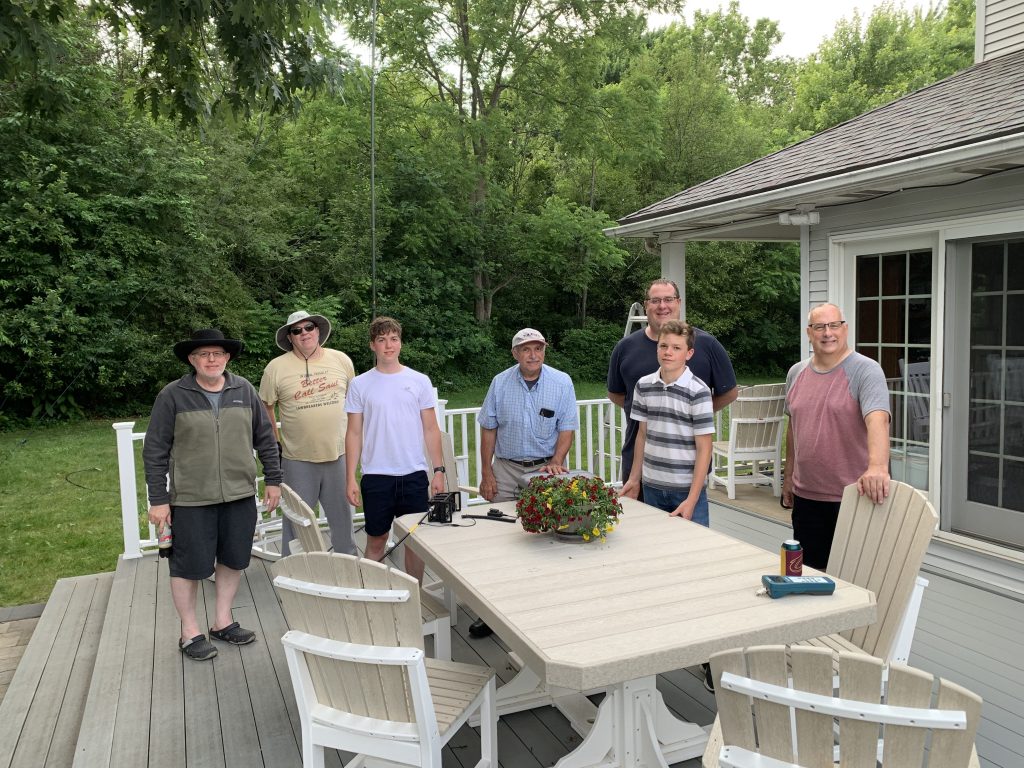 Thanks to the team who came out to help: (L to R) Stephen N8WB, Nick KD8SLG, Landon KE8FAE, Rick N8NOQ, Jason N8EI, Javan W8UA, and Jeff W8TB.