There have been a few changes to SARA's UHF repeater. More information and guide books will be forthcoming, but in the meantime I wanted to let everyone know that the 442.275 repeater has a new repeater controller connected that allows it to connect to the AllStar network. This allows the repeater to be connected to other repeaters locally on a new (non-Internet) network backbone including N8XPK's 53.17 machine, along with other repeaters worldwide via the Internet. Other nodes will be added in the coming month as well. This will lead to some exciting and interesting possibilities.
The controller (shown below) is a shielded enclosure holding a Raspberry Pi 2 running Linux, a home-brew 12 volt to 5 volt DC-DC converter, and a URIx sound card / radio interface from DMK Engineering.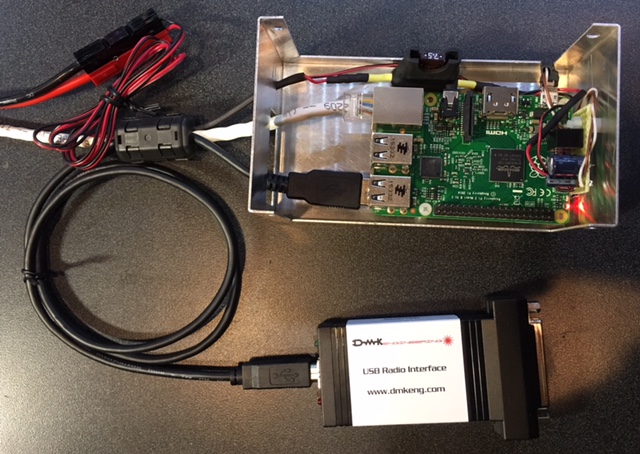 To get an idea of what AllStar is, check out the site at : https://allstarlink.org/, and a list of repeaters on the network is available here.
I'll get more information out to everyone in the coming weeks. Feel free to get on the machine and give it a workout.