After a COVID-19-induced 15 month hiatus, Silvercreek Amateur Radio Association will resume our in-person monthly meetings starting with the June 17th meeting!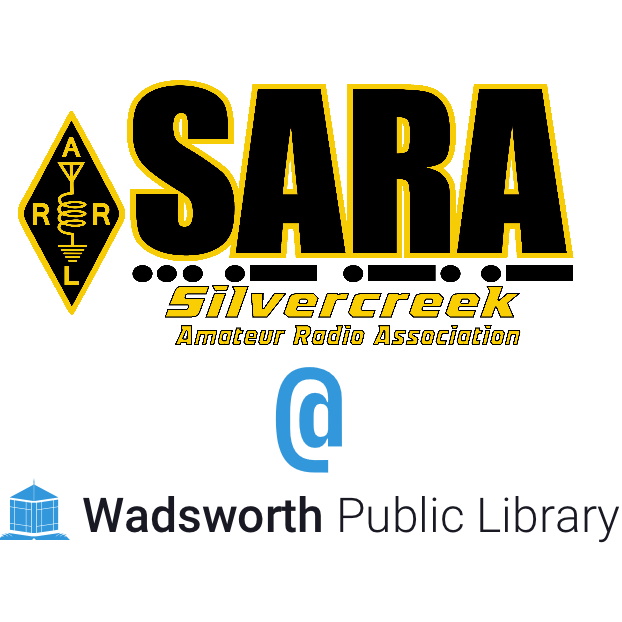 As many of you know, SARA had already outgrown our last meeting location at Beef O'Brady's. Not only was finding an upgrade difficult but during COVID-19 SARA has grown to its largest-ever 121 members. While the growth has been amazing and fun, it has made finding a meeting venue more difficult! But we're ready to go. As with all growth, growth means change. And there will be some substantial changes to our meeting format.
Starting on June 17th, SARA will begin meeting monthly at the Wadsworth Public Library. The WPL is located in the center of downtown Wadsworth at the corner of Broad St. and Lyman St. The address is 132 Broad Street, Wadsworth, Ohio. Meetings will begin promptly at 7pm and will end no later than 8:45pm. We must exit the room by 8:45pm per library rules. The format of the meeting will also change slightly. The technical presentation or other non-business information, when we have it, will be considered part of the regular meeting. There will no longer be any separate meeting or large break in between the business meeting and any technical/special topics. Meeting topics and general information can be found on the Meetings page.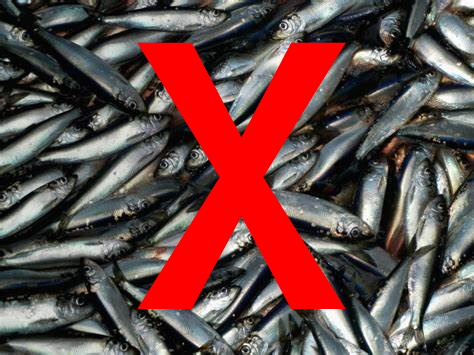 The area around the library has excellent, free parking and the library is very accessible. We will also no longer be packed in like sardines! One special note is that no food or drink is permitted in the library other than water bottles. With the expiration of the State of Ohio Health Orders there are no masking, distance, or capacity requirements. Also, we are assigned a room based on utilization of the meeting rooms so the location may change month-to-month. Signage will point to the correct location for the meeting.
The easiest way to get to WPL is to exit I-76 at OH-94 (Exit 9). Go south on OH-94 for approximately 1mi and make a left on Broad St right in the center of town. The library is at the next light on the left. There is free lot parking in front of and on both sides of the library as well street parking on High St. and on Main St.
---
SARAites love to eat so SARA will also continue to have a dinner option! There are several short-walking-distance restaurants available that the club will rotate through (or people can make their own choices) for an informal gathering time. The "formal informal" dinner meeting will start at 5:45pm and end no later than 6:45pm to give everyone a chance to walk over to the library. The location of the dinner will be announced on the net and on the website a week before the meeting.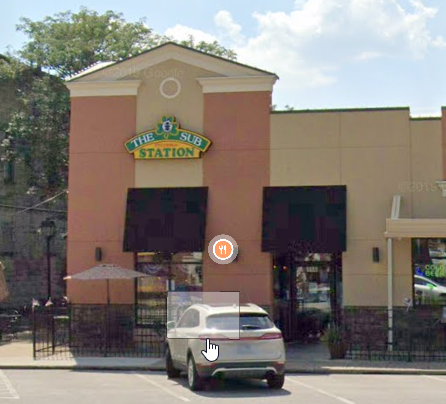 The dinner for the June 17th meeting will be held at The Sub Station located at 116 High St. It is just around the corner from the library. The fare is the standard mix of burgers, sandwiches, pizza, salads, etc. Each order is personal at the counter and then seating is open. Look for your old friends or try to make a new one! If you have some, please wear your SARA shirt or badge. After 15 months we may have forgot what we all look like — and we have many new members!
If you want to strike out on your own or desire another option, gather up a group and try the following restaurants which are all located a quick walk from the library:
Valley Cafe – 101 High St.
Alexandris Restaurant – 146 Main St.
Subway – 141 Main St.
Sonnets – 117 College St.
Pizzazio's Pizza – 157 Broad St.
Wadsworth Brewing Company – 126 Main St.