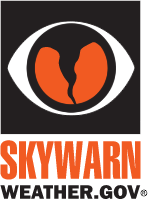 Wayne County Emergency Management Association is holding a SKYWARN class on Monday, May 6th from 6pm to 8pm at the Chippewa Jr/Sr High School in Doylestown. Address is 466 South Portage Street Doylestown, OH 44230. Pre-registration is on the Wayne EMA SKYWARN Site to bypass the line at the event. With the Cleveland NWS office no longer holding regional SKYWARN training, this might be the only SKYWARN training opportunity for this area in the spring.
SARA is partnering/supporting Wayne County EMA in the offering of the SKYWARN training this year. As you may have heard, budget and staffing issues in the Cleveland NWS office has led them to cancel the NWS-lead SKYWARN classes. EMAs and ARES ECs are being encouraged to hold the SKYWARN training directly. SARA will be supporting the Wayne County EMA in both teaching and staffing the event.
Feature/slider image by Werner Wilmes.