Please take a few minutes to read the following important information about Field Day 2020. Please make sure read the Rules for Field Day. Normally the Field Day Chairman and committee take care of making sure all entry requirements are complied with and are properly documented. To score successfully, make sure you are familiar with the rules.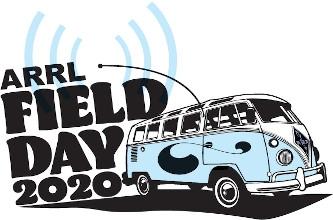 Field Day 2020 ARRL Submissions
For your score to count with the aggregated club score that is being published for 2020, you must fill the club name in completely as it is registered with the ARRL. For us, this is "Silvercreek Amateur Radio Association". You cannot put the acronym "SARA" or a shortened name like "Silvercreek ARA". If it does not match exactly, your submission will not count towards the club's published score.
SilverWoo 2020
As a reminder, if you're operating from home or elsewhere as a 1 or 2 transmitter class B, C, D, or E station submit your scores to SilverWoo 2020. There will be award certificates for a number of entry types including overall scores and best-in-county. Scores must be submitted on or before July 3rd to count for the award.
Discussion on Field Day
If you want to discuss operations for Field Day, how to setup a logger for Field Day such as N1MM or N3FJP Field Day, building a field antenna, or anything else regarding this awesome yearly event, join the SARA Contesting and Events SIG e-mail group. Many people are on the group already and we'd love to discuss even more events with you!
Memories from Field Day 2019
[ngg src="galleries" ids="51″ display="basic_imagebrowser"]