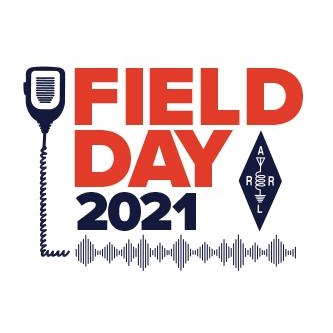 It's that time of year again – ARRL Field Day! Or, at least, the time to start planning for it. SARA is planning to have a club field day in 2021 assuming there is no major shift in the trajectory of COVID-19 and the vaccination progress.
With that in mind, it's time to start assembling the team that will support SARA's Field Day operation.
Field Day for 2021 is June 26-27. This year we will not be at the Legion Hall in Rittman but will be looking at doing an outdoor field day in a local park such as Silver Creek Metro Park. Exact location TBD but it will be somewhere in the general Rittman-Wadsworth-Norton-Doylestown area our events usually occur in. The setup will be the same 5-Alpha system operated in 2019. This year, all five transceivers will share a common folded dipole with appropriate filtering for simultaneous operations without interference.
SARA is looking for volunteers to staff Field Day. Please note this is not a call for operators or participants at this time. This is is a call for those interested in being part of the planning and operations team for the event, including if you willing to bring a radio to the event and especially if you're willing to camp out/operate overnight. The commitment would be for a few Zoom meetings in the May/June time-frame for planning and then setup, support, and tear-down of the Field Day event on 6/26-27. You do not need to be able to make every meeting or be able to stay all ~28 hours of the event. Just be willing to lend a hand. If you're interested, sign up below.