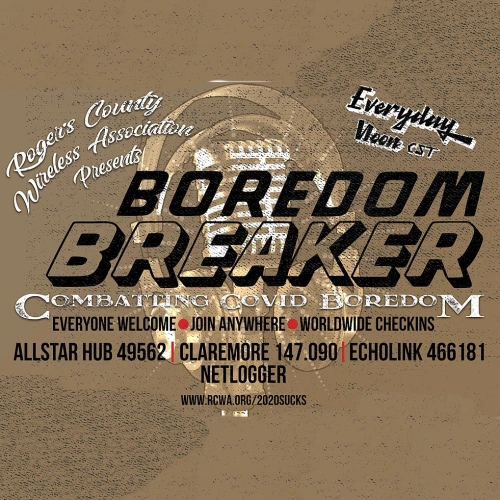 Starting on Tuesday, March 2nd, SARA's W8WKY 147.390MHz repeater will be carrying the RCWA Boredom Breaker Net from 1pm to 2pm eastern. This is being offered on a trial basis to see how it works out with the repeater and our community.
Started by the Rogers County Wireless Association in Oklahoma as a midday net to break up the boredom of being in COVID lockdown, the net has taken on a life of its own. For the first hour, the net links via the Allstar Network and solicits check-ins from out of the area first. The net has regular participation from at least 10 states plus a daily check-in from a ham in Norway!
Some members of RCWA stumbled upon SARA's Borealias Net and have been participating in that net. Some SARA members have expressed interest in "returning the favor" so we're going to give it a trial.