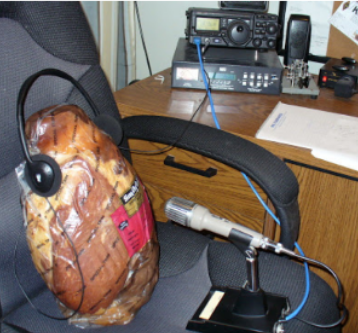 The Cuyahoga Falls ARC (CFARC) will be sponsoring an online, instructor-led licensing class for the General license. The class will be held virtually using Google Classroom on Sunday afternoons from January 16 through February 20. Each session will be 2.5 hours from 1:30pm to 4:00pm EST. The class will also include the opportunity to view on-air demos.
The class will be using the HamRadioSchool.com textbook for the class. The book is available in paperback or as eBook through the Amazon Kindle library. Prep for each class, including reading the assigned text and watching various related videos will be necessary leading up to each class.
This is a great opportunity for Tech license holders to upgrade to the General class and gain access to pretty much all of the bandwidth available to amateur radio. Upgrading to the General class license allows for participation in all of the major on air events and contests.
If you are interested, sign up at http://tiny.cc/cfarc-gen. You do not need to be a member of or join CFARC to take the class. This class is offered by CFARC as an obligation-free service to the ham community in the same way that SARA and other clubs do other public services and events.