The annual Ohio ARES VHF SImplex Contest is almost here. Saturday January 12th 2019 from 10:00 AM until 4:00 PM, help Ohio ARES map out simplex capabilities and have fun at the same time! Even if you're not normally a contester, this is fun and easy event for anyone to get involved with. Anyone with even a very simple handheld VHF setup can participate and work at least a few stations.
Details on the contest are available here on the ARRL Ohio Section page.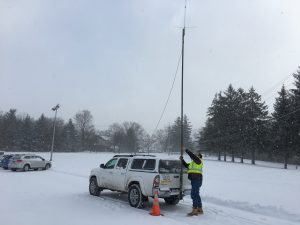 Once again, Jason N8JDM and John N8CD will be participating in the contest operating the WW8TF rover as well. Check out our plans here and help us stretch the limits of VHF simplex from 7 or possibly 8 counties in N.E. Ohio. We'll be operating 6m, 2m, and 70cm from some of the highest locations in each of the counties we visit, and you can follow our progress live with an APRS radio or on your computer/smartphone at the APRS.fi site.
We hope to hear you on the air on Saturday January 12th!