Tusco Hamfest January 27th 8am to 1pm


Tusco Amateur Radio Club's 29th Annual Hamfest, Electronics, and computer Show
Sunday January 27, 2019
965 N. Wooster Avenue Strasburg, Ohio 44680
Talk/Check In: W8ZX on 146.730
Admission: $5.00 donation at the door
Presale:  One Admission Ticket @ $5.00 + extra prize tickets as you wish @ $4.00 for one, $6.00 for two, or $10.00 for three, or multiples thereof.  Send money and SASE to: W8ZX, PO Box 725, New Philadelphia OH 44663. Any requests received after Jan. 15 will be held for pick-up at the door. Winners must be present for door prizes; main prize can be sent.
Tables: $10.00 PLUS Admission
Open: 8:00am – 1:00pm (vendor setup 6:00am)
Check out our website for more information: www.tuscoarc.org
Dealers Welcome!
*** 120 Volt power available (please bring your own extension cords) ***
A self-addressed, stamped envelope must be received by January 15 th to ensure the return of a reservation confirmation. Reservations MUST be paid in advance!
For additional information and to reserve tables, please contact:Janice Green KB8YDK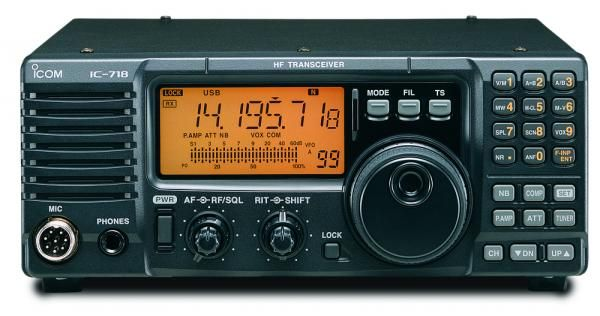 Main Prize: ICOM IC-718  All Band 100 Watt SSB / CW / AM Transceiver,  Purchased from Ham Radio Outlet. There will be additional door prizes throughout the day!
Tusco Amateur Radio Club's 29th Annual Hamfest, Electronics, and computer Show
32210 Norris Road Tippecanoe, Ohio 44699
Phone: (740) 922-4454 Email: k8wfn@tusco.net