The following directions are used for subscribing to any SARA Mailing List
1) From the SARA front page, click on Operating & Events then Special Interest Groups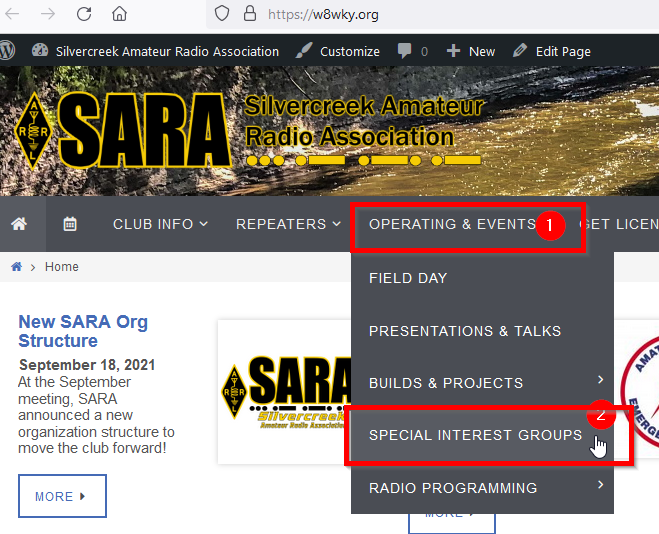 2) From the SIG lists page, click on Information / Subscribe / Unsubscribe for the list to which you want to subscribe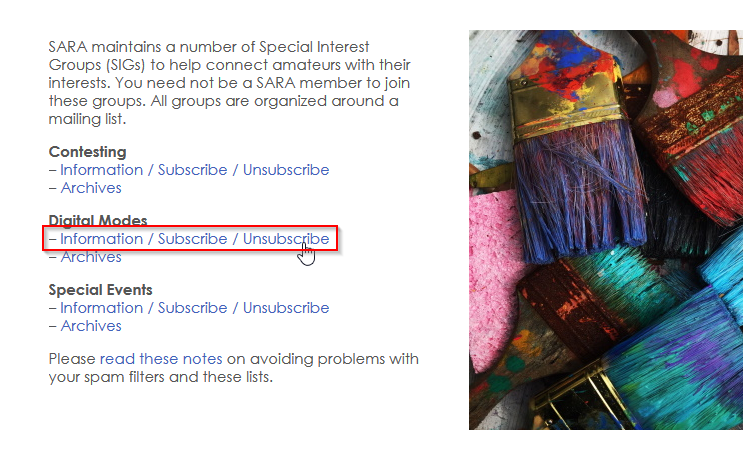 3) Sign up for a W8WKY.org Mailman Account. This is an account to centralize all your mailing list subscriptions with SARA. Keep the following in mind:
You must use an e-mail address that you send e-mail from, not just receive e-mail. For example, you cannot use your @arrl.net forwarding address. For anti-spam protection, mailing lists will only accept messages from addresses subscribed to them.
Please use your callsign as your username. This is necessary for easy troubleshooting by the administrators.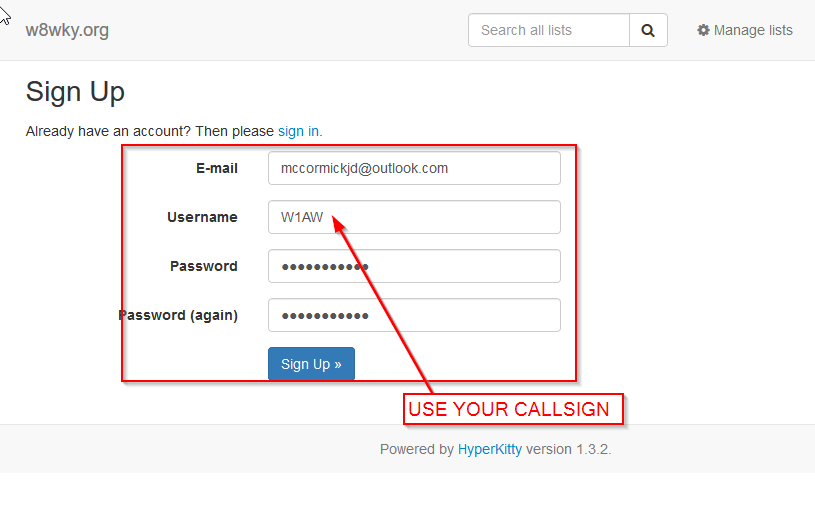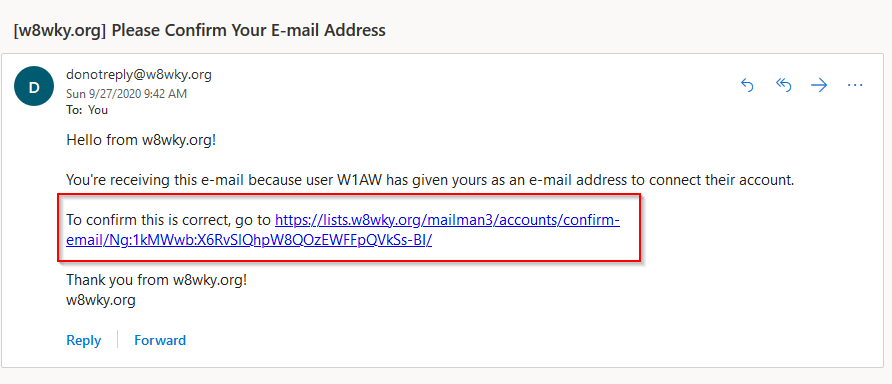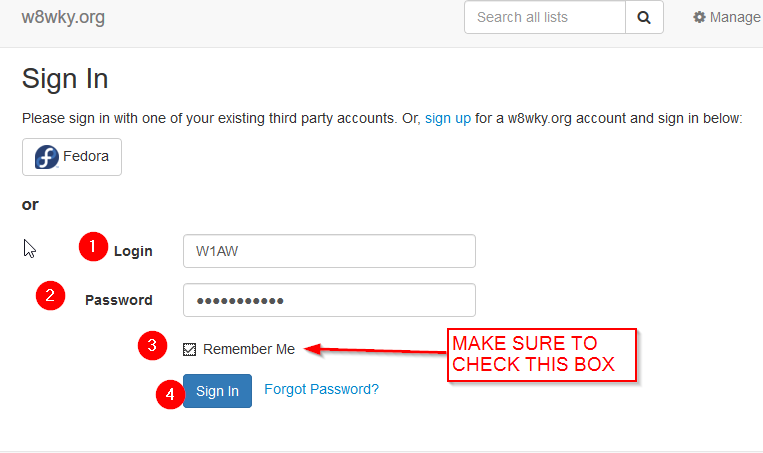 4) Select the list you want to subscribe to and enter your name.