On Saturday September 27, 2014 SARA held a Foxhunt. This was the first foxhunt of 2014, there were several twists, and some lessons to be learned. Here is how it all unfolded… [There are some pictures in line with this post that you can click on to see larger versions, or check out the full gallery of pictures from the event here in our photo gallery, or under "Foxhunt September 2014" in the Photo Gallery Menu….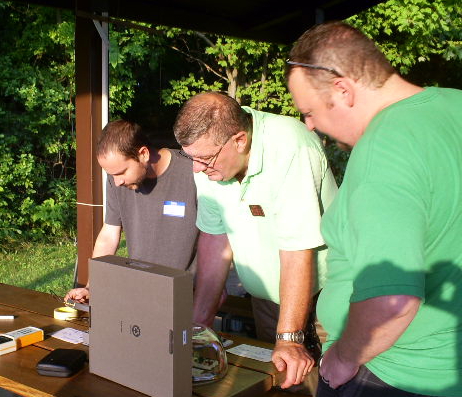 This gallery contains 1 photo.
Thanks to Rick, N8TGQ and Jim, WB8VMW for organizing, and to everyone that participated in the 1st Annual Silvercreek Showoff Pheasant Run Pavilion in Silvercreek park! A good time was had by all! It was a great chance to put faces with the callsigns we hear on the air, and also a chance to show off some projects and see what others are up to. A few pictures from the event (courtesy of N8TGQ) have been posted in the photo gallery.