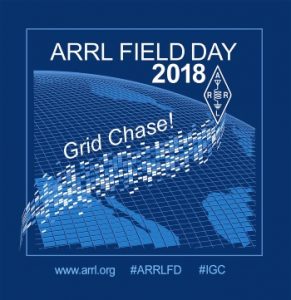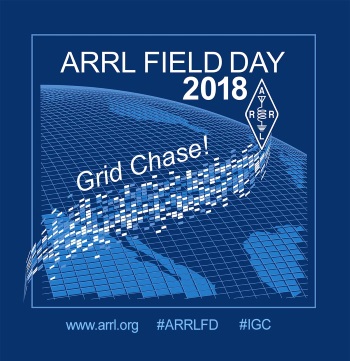 ARRL Field Day is the single most popular on-the-air event held annually in the US and Canada. On the fourth weekend of June of each year, more than 35,000 radio amateurs gather with their clubs, groups or simply with friends to operate from remote or non-standard locations. The 2018 Field Day will be held June 23-24, 2018. Operating begins at 18:00UTC (2:00p EDT) on Saturday and ends at 20:59UTC (4:59p EDT) Sunday.
SARA's 2018 Field Day operations will be held at the American Legion Post 243 in Rittman, Ohio. SARA operations for Field Day will be a "Class A" operation. A "Class A" operation means that all transmitting and receiving equipment will be operating on independent, non-commercial power. Field Day operations for SARA run continuously from the beginning of Field Day Saturday until approximately 2pm on Sunday. We are also planning to have the Wayne County EMA Communications Van onsite for tours and operating.
Field Day is not just for SARA members and area hams of all skill levels are welcome to participate in Field Day. Additionally, unlicensed individuals interested in amateur radio are able to "get on the air" under the supervision of licensed control operators. It is not necessary to commit to the entire time! Come for as short or long of as stay as you desire. Additional information about amateur radio, the ARRL, and other aspects of this fun and challenging hobby will be available at our information booth and licensed, skilled hams will be on-hand to answer any questions.
The 2018 Field Day Chairman is Jason McCormick N8JDM. Contact Jason at n8jdm@arrl.net if you are interested in helping with this year's event. We need volunteers to help with technical, logistic, and marketing/advertising functions. You do not need to stay for the entire event to help!
Address:
American Legion Post 243
220 E. Sunset Drive
Rittman, OH 44270