Icom ID-51Plus2 Program
This page is the home of a program for an Icom ID-51Plus2 that contains a complete program for the Akron area. It contains a general set of local, high-profile analog and D-STAR repeaters. This page is not a comprehensive guide to programming an ID-51 radio but will provide the basics to load this program on a radio.
Programming the ID-51
These Basic directions assume installation of the Icom programming software from Icom. If not already installed, install the software first and connect the radio using the USB programming cord. Then use these basic steps to program the radio.
Download the file linked at the bottom of this page and save it to a known location on your computer
Open the CS-51PLUS2 program on your computer
From the CS-51PLUS2 software, open the program file saved from above using File -> Open
Open the menu tree ID-51 -> Digital -> My Station -> Call Sign and enter your callsign information in line 1.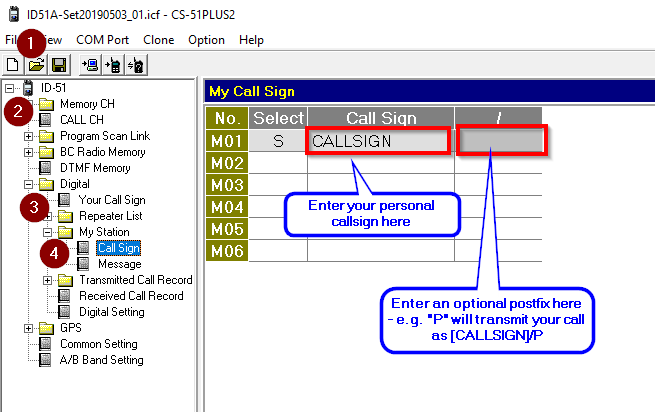 Open the menu tree ID-51 -> Digital -> My Station -> Message and enter a desired text message in line 1 or disable the text message.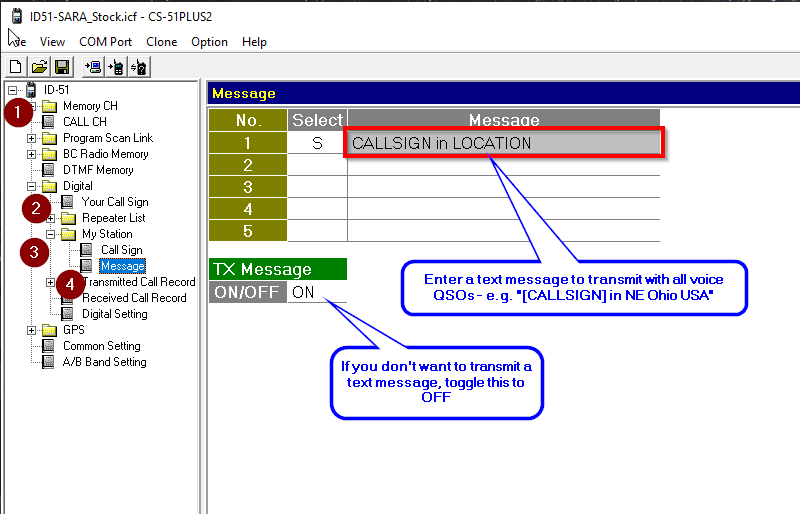 Write the program to your radio using the program button.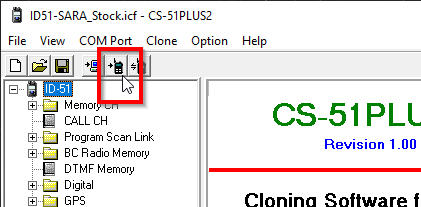 Download