TYT MD-380/390 Codeplug
As always, please customize this to your needs, and read below for things you MUST change in this codeplug before loading it into your own radio!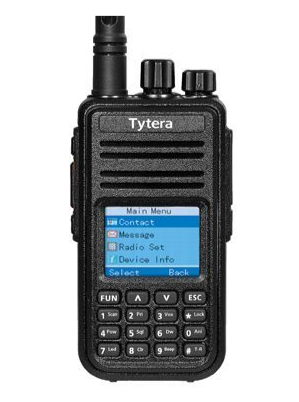 This page is the home of a basic DMR codeplug for the Tytera MD-380/390 radio. This is a minimalist codeplug that has configurations for the following repeaters:
Doylestown W8WKY
Akron KE8LDH
Rittman WW8TF
Wooster W8WOO
Massillon W8NP
Ashland N8IHI
AkronU W8UPD
Canton KG8DQ
Medina N8OND
Mansfield W8WE
Richfield (Copley) KA8OAD
Additionally, it contains a limited number of "popular" or area-appropriate Brandmeister talkgroups:
There are two zones per repeater in the format CALLSIGN-STD and CALLSIGN-TAC (e.g. W8WKY-STD, W8WKY-TAC). The -STD zone contains a collection of non-TAC31x talkgroups and the -TAC zone contains TAC310 to TAC319.
Local 9 (TS1)
Ohio
NE Ohio
Ohio TAC
Ohio WX/ARES
US 8th Area
US National
Worldwide
TAC310 – TAC319
Each channel name is in the form REPATER/TALKGROUP/SLOT. For example "WKY/Ohio/2" would be Ohio 3139 on Timeslot 2 on W8WKY. Another example would be "8TF/Loc9/1" would be Local 9 on Timeslot 1 on WW8TF. Additionally, the W8WKY -STD zone also has REPEATER/DiscTGG/SLOT (e.g. WKY/DiscTGG/2) to disconnect all dynamic talkgroups from the numbered slot.
At the request of Wayne Co. ARES, we have added an additional zone named "Wayne ARES" which includes the standard channel list for the Wayne ARES group.
To use this codeplug, you must do the following:
Download the codeplug from this site (below) and save it to a good location.
Launch the Tytera CPS programming software for the MD-380/390
Open the codeplug file with the software
Enter your callsign and DMR IR as shown here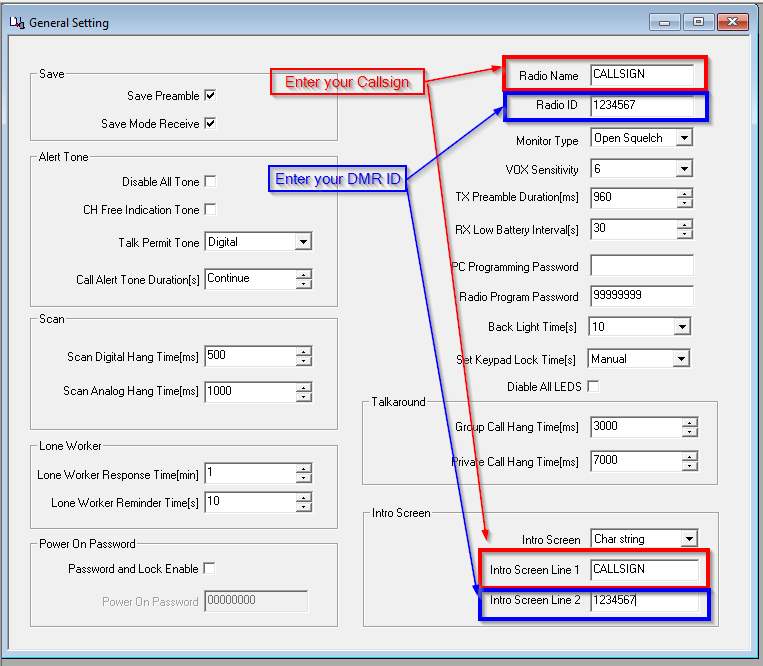 Write the code plug to your radio. Note that this will overwrite any other existing program in your radio!!
File Download
SARA Codeplug for the TYT MD-380 and MD-390