Updated 12-14-2019:
Fixed misc. errors on some channels
Re-added Richfield (KA8OAD) former Copley
A minimalist, SARA oriented codeplug for the Anytone AT-868UV radio is available from this page. It is up to date with local frequencies and the entire world-wide RadioID DMR database as of 12-12-2019. No warranties are expressed or implied. This codeplug will be useful for people in range of SARA's repeaters, but does not contain every repeater in the state. We strongly encourage you to customize this codeplug for your needs!
This radio is yet another clone of most of the other Chinese DMR radios that are on the market, and is a reasonably good DMR radio. The hardware appears different, but there are some striking similarities to the Alinco DJ-MD5 in both the radio menus and programming software.
The codeplug contains zones for:
If you'd like to keep what you have just in case, you should read your radio with your programming cable and Anytone software and save the file as a backup.
To use this codeplug, you must download it, open it in your programming software, and MUST make changes on two screens,save the file locally, and write it to your radio:
Change 1: Under Digital…Radio ID List, change the Radio ID to your DMR ID number. This is the 7 digit number you have when you registered on RadioID.net or DMR-MARC. Also change the Name to your callsign on the same screen.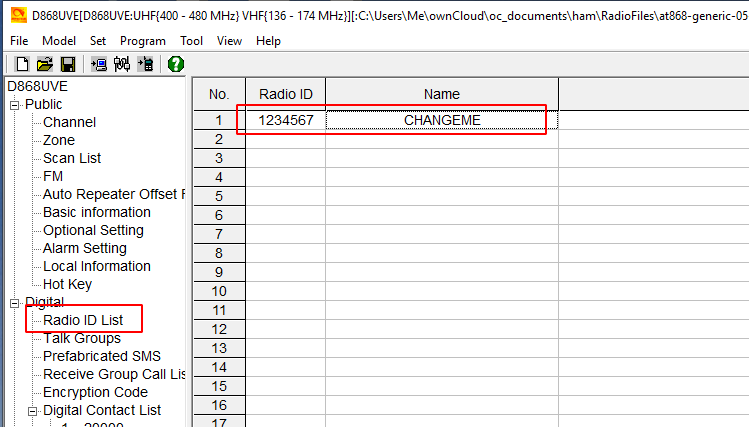 Change 2: Under Public…Optional Settings: Change the Startup screen to something that makes sense to you. This is free form and not needed by DMR – but is what will appear when you turn the radio on.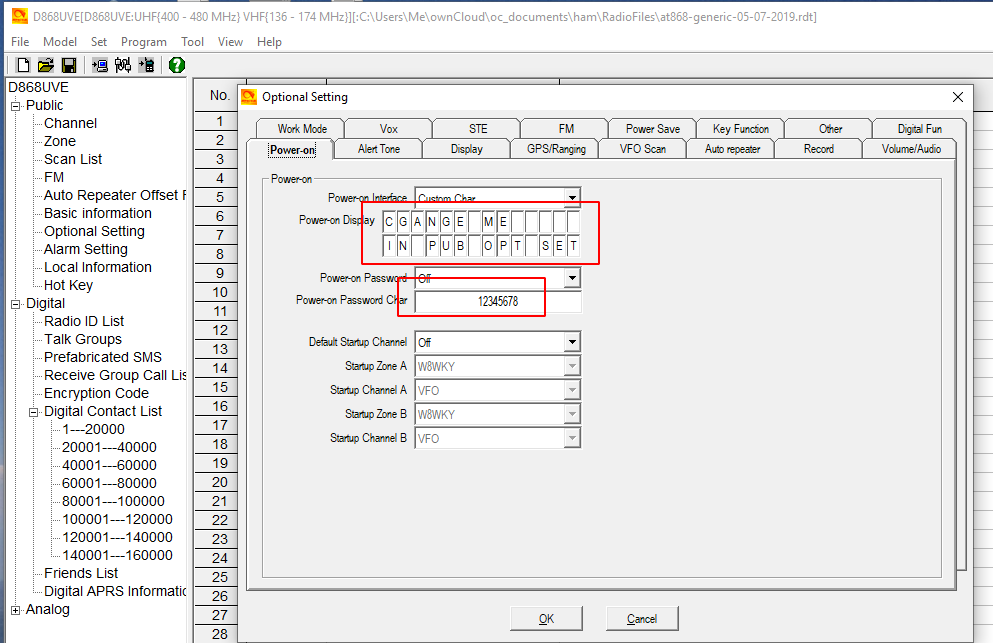 Download Codeplug