The QSL Manager for W8WKY is Jason McCormick N8JDM. Please use one of the following QSL options below: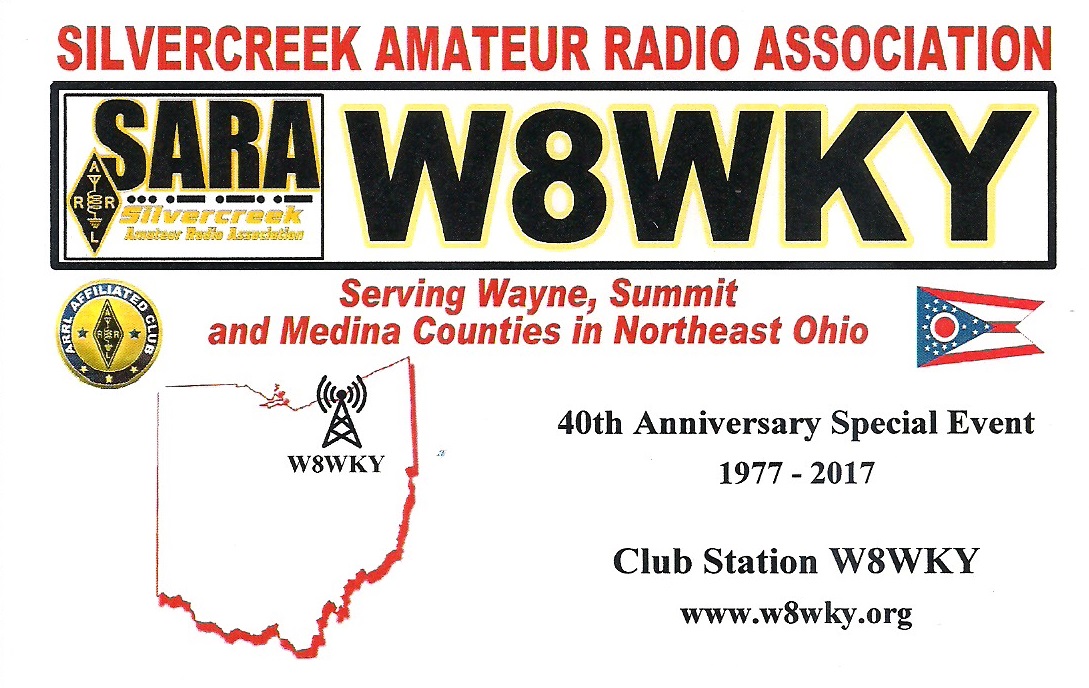 Direct QSLs – Direct QSLs to the QSL Manager N8JDM with SASE please. Non-US senders please include $2 US or card will be returned via bureau. Send cards to:
Jason McCormick N8JDM
2790 Vincent Drive
Norton, OH 44203
United States of America
Bureau QSLs – SARA maintains envelopes on file with the US 8th Area Incoming QSL Bureau. Outgoing cards are sent quarterly.
Logbook of the World – All QSOs are uploaded to LoTW as soon as possible after an operating event.